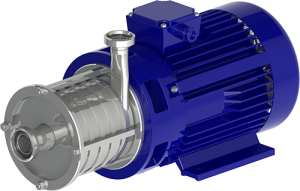 APPLICATION
Find application in processes requiring low flow at high pressure pumping out fluid. Have possibility for mounting of 2 to 6 working stages. Mounted impellers are of covered type.
TECHNICAL PARAMETERS
Capacity: up to 40 m3/h
Head: up to 9.5 bar
Temperature: up to +95 (120)°C
Installed Power: up to 11 kW, 380(440)V, 50 (60) Hz
Material: AISI 304
MODIFICATIONS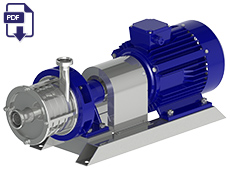 PC170M1R: PC170 with own geared body joined to the electric motor through a connector, mounted on a frame.